SIGNIFICANT ACHIEVEMENT FROM ISTTELKOM AT BILISIM 500
Delivering innovative solutions and services in the field of information and communication technologies, ISTTELKOM AS, a corporation of Istanbul Metropolitan Municipality, received significant awards in various categories at the ceremony announcing the top 500 companies of the Information sector.
Rising 84 places up in the ranking amongst 2017 Bilisim 500 companies and ranked 73rd in the list this year, ISTTELKOM has become the largest 8th Telecom company.
The results of "Top 500 Information Companies Survey", organized for the 19th time this year and containing a great deal of data concerning the Turkish information sector, were announced to the public at a ceremony held on July 05, 2018. The survey, in which the best 500 companies operating in the information arena in Turkey come to the forefront, was conducted with a theme "Business World Grows  the Wind of Information this year."
Omer Fatih Sayan Head of ICTA, Galip Zerey Deputy Secretary for the Ministry of Transportation, Maritime Affairs and Communications and Murat Goce the President of BThaber Group of Companies delivered a speech at the organization held with the participation of NGO Presidents, public officials and press members in addition to the managers of the Information sector.
The veterans of the sector were also granted "35 years of labour" awards at Bilisim 500 award ceremony.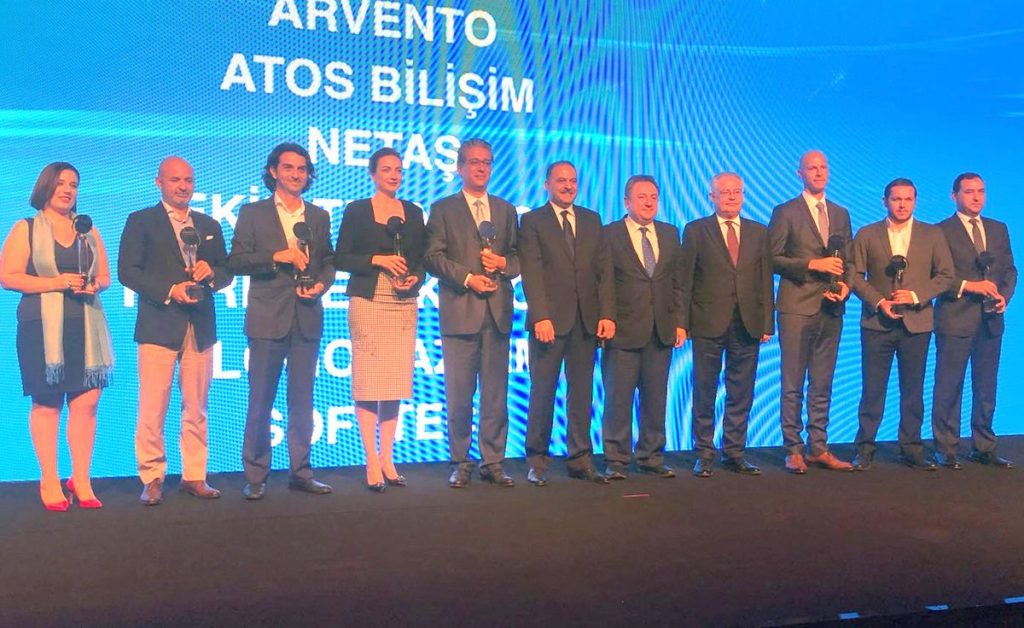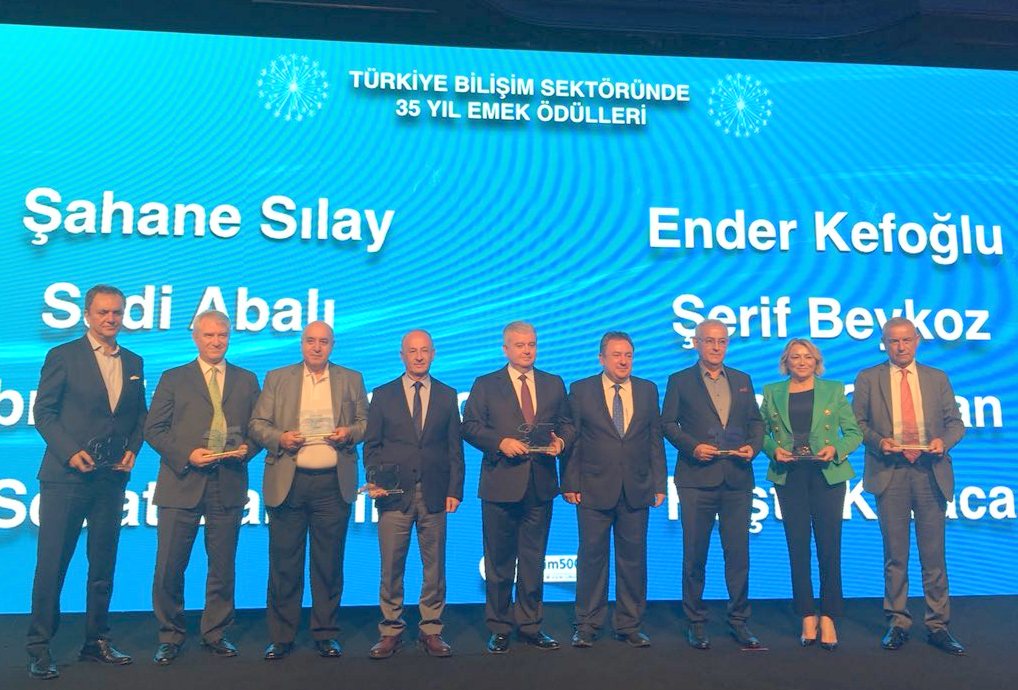 "Total revenue of 500 companies increased by 20 percent as compared to the previous year"
Based on the data announced at the meeting, total revenue of 500 companies increased by 20 percent as compared to the previous year. While the revenue of 69 percent of the companies which provided information as part of the survey increased as compared to previous year, total revenue of the companies appearing in top 500 list grew by 20 percent compared to 2016.
Sales income figures indicate that ISTTELKOM, which is the 5th Information Company growing the fastest in the last 1 year, ranked 8th in the category of Telecom Companies; 25th in the Communication companies, and 7th according to Installation-Maintenance-Support income and 13th in the list prepared Telecommunication Infrastructure Hardware income in the sub-categories
Carrying out significant works with the vision set by the President Mevlut UYSAL in accordance with 2023 objectives of Turkey with a view to making new convenient technologies available to the public in the field of information technologies and electronic communication services, ISTTELKOM continues adding value to Istanbul and Turkey thanks to the innovative solutions it has developed for the communication infrastructure of the smart cities.
Bilisim 500 Survey which includes a great deal of data regarding the development of Turkish Information Sector enables the companies to measure their own performances and to get the opportunity to see their positions in the competition.