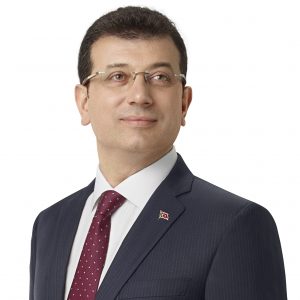 Istanbul is one of the major cities in the world, thanks to the geographical, historical and cultural heritage it possesses. We do our very best around the clock with 30 affiliated companies, with a view to delivering the best services that this unique city and fellow citizens deserve.
We strive to glorify and dignify the city of Istanbul in a manner befitting its significance coming from the history and to improve the quality of life, peace and happiness of the people of Istanbul. To that end;
We make plans and develop projects in the light of common sense, in all aspects of life, from urban development to transportation to infrastructure to environment to health to education to sports to culture and art.
We expand the city's economy, create job opportunities and redefine the future of Istanbul with an effective, efficient and contemporary approach, owing to the services introduced by our corporations. We are fully committed to keep on our services developed in an effort to make the life in Istanbul much easier, more liveable and enjoyable, with our affiliates working with the understanding of merit, loyalty to duty, care for the city and respect for people.
Together with ISTTELKOM INC., we offer impartially the information technologies, communication and related media infrastructure services required by the community and our corporate customers and enable them to have a fast and reliable access to information.
We continue with our operations in order to enhance the quality of life of the society in the field of information technologies, communication and related media infrastructure services and to meet such needs fast, reliably and impartially.
We will stick with our services and investments in accordance with our priority to make Istanbul the most liveable city in the world and to make our people feel happy. It will be your affection, support and companionship that will drive and motivate us in this journey, as it always been.
Sincerely,
Ekrem IMAMOGLU

Mayor of the Greater Istanbul