With our Wireless Network Services, we provide services in the field of designing the WiFi network network structure of the companies according to the needs, establishing connections between remote centers, and installing security analysis and systems.
You can have turnkey wireless network solutions by leaving subjects that require expertise such as all WiFi infrastructure hardware installation, operation, software and maintenance operations to ISTTELKOM.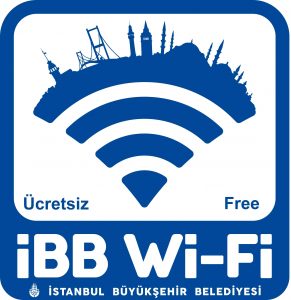 What is IBB WiFi?
"IMM WiFi" is a free internet service offered  in many public places such as squares, streets, parks, sports and cultural centers, social facilities, universities, hospitals and public transportation vehicles within the scope of providing safe and accessible telecommunication services to citizens and tourists by Istanbul Metropolitan Municipality. As ISTTELKOM, our goal is to integrate IMM WiFi internet services with the latest technological solutions and quality and extend them throughout Istanbul, especially in public spaces.
How to use IBB WiFi Service
In order to benefit from IBB WiFi free internet service, each user must connect to the IBB WiFi wireless network from a smart phone, tablet computer or laptop and free internet points.
How shall I register for the IBB WiFi Service?
After connecting to the ibbwifi network from the area where the IBB WiFi network is located or from IETT bus and metro bus vehicles, user registration button is clicked and the necessary information is filled. After filling in the necessary information belonging to the user (such as mobile number, e-mail address and First name surname), the user is sent the IBB WiFi password as SMS. The user is able to connect to the IBB WiFi service with this password.
What is IBB WiFi daily usage information?
Free internet service with 1 GB quota and 2 Mbps speed limit is provided to all our citizens daily.
IBB WiFi Location Information
For your nearest IBB WiFi service, please visit http://sehirharitasi.ibb.gov.tr/ and İBB İSTANBUL mobile applications