With our Wireless Network Services, we provide services in the field of designing the WiFi network network structure of the companies according to the needs, establishing connections between remote centers, and installing security analysis and systems.
You can have turnkey wireless network solutions by leaving subjects that require expertise such as all WiFi infrastructure hardware installation, operation, software and maintenance operations to ISTTELKOM.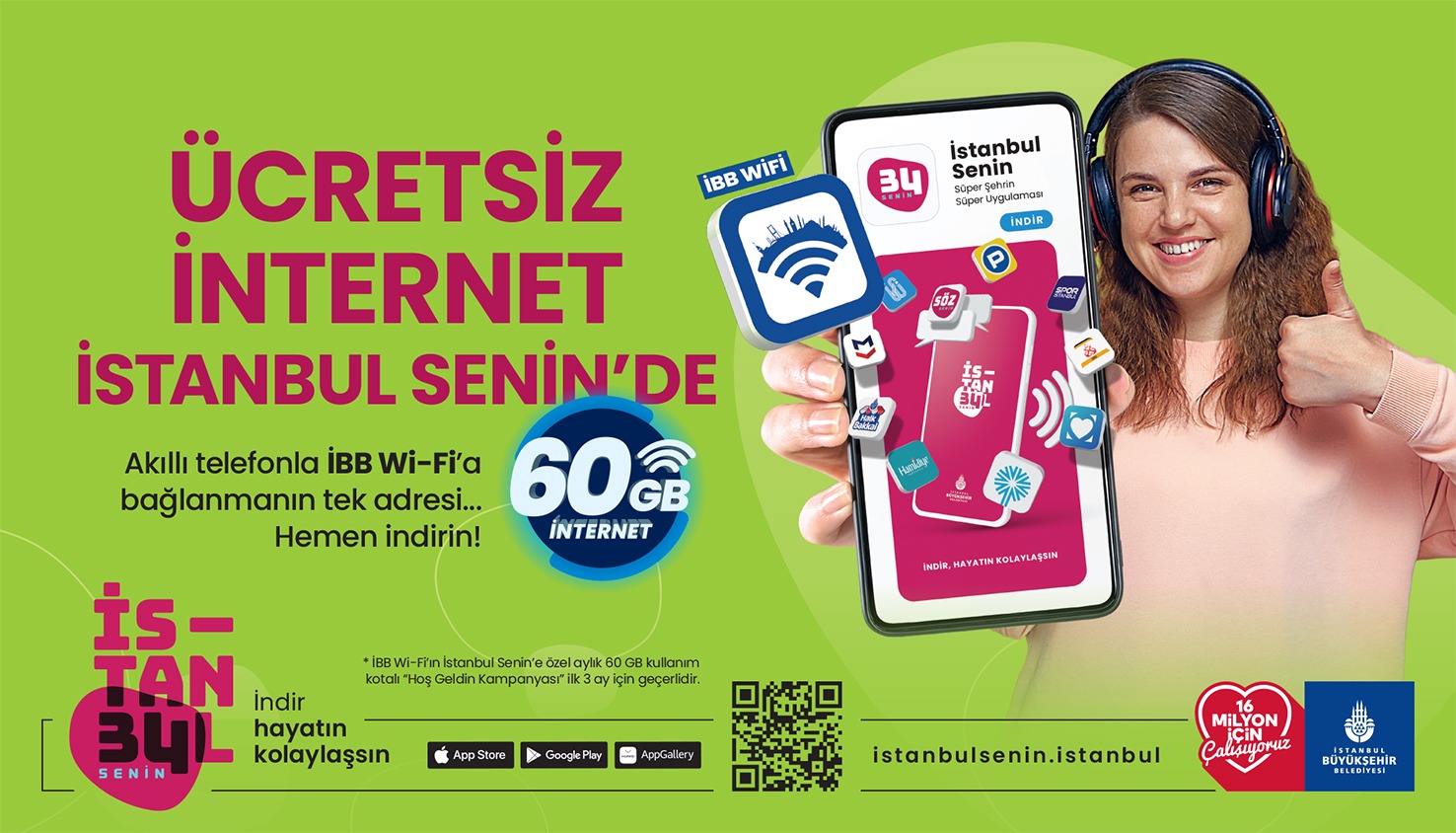 What is IBB WiFi?
"IMM WiFi" is a free internet service offered  in many public places such as squares, streets, parks, sports and cultural centers, social facilities, universities, hospitals and public transportation vehicles within the scope of providing safe and accessible telecommunication services to citizens and tourists by Istanbul Metropolitan Municipality. As ISTTELKOM, our goal is to integrate IMM WiFi internet services with the latest technological solutions and quality and extend them throughout Istanbul, especially in public spaces.
How to use IBB WiFi Service
Istanbulites, who want to benefit from the free WI-FI Service, shall be directed to the relevant services so that they can download the super App named "İstanbul Senin" from the Istanbul Metropolitan Municipality (IMM) WI-FI welcome screen and sign up for the service.
Users, who have already downloaded the "Istanbul Senin" App, shall be automatically transferred to the "Istanbul Senin" App when they enter their mobile phone numbers on the Istanbul Metropolitan Municipality (IMM) WI-FI welcome page. Users shall have the chance to see the nearest Istanbul Metropolitan Municipality (IMM) WI-FI hotspots on a map and connect to the service with a single click without entering any additional information or password. Furthermore, users shall be able to track their remaining quota information instantly.
What is IBB WiFi daily usage information?
Free internet service with 30 GB montly quota and 2 Mbps speed limit is provided to all our citizens.
IBB WiFi Location Information
For your nearest IBB WiFi service, please visit http://sehirharitasi.ibb.gov.tr/ and İBB Senin mobile applications
iOS https://lnkd.in/dQnjDXyq  Android https://lnkd.in/dfUu3wb6