ONGOING DIGITAL TRANSFORMATION BY IMM
ISTTELKOM AS, a subsidiary of IMM, restructures the communication traffic of the institutions centrally, with the new Hosted Exchange (e-mail service) solutions. It turns the e-mail services into a secure structure owing to data backup and recovery solutions.
ISTTELKOM AS, the telecommunication infrastructure and information technologies company of Istanbul Metropolitan Municipality (IMM), continues to offer technological solutions to the companies, with its new service.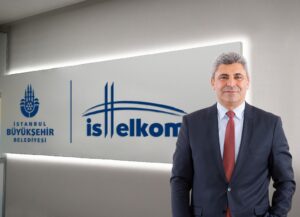 With the Hosted Exchange service of ISTTELKOM, which supports a number of features such as e-mail and document sharing, calendar, contacts and data storage, the companies restructure their communication traffic centrally. Hosted Exchange allows the companies to manage their communication activities securely in accordance with the new Personal Data Protection Law (Privacy Act).
Running interactively with Outlook and similar e-mail clients, Hosted Exchange allows the users to establish uninterrupted communication through a number of different platforms owing to the cloud-based (online data sharing and storage space) features it includes. Thanks to the data backup and disaster recovery solutions, the businesses are protected against the negative effects that can be caused by database and network connection failures.
Reminding of the working conditions of the businesses, which have changed due to the pandemic process, Nihat Narin, General Manager of ISTTELKOM told that Hosted Exchange solutions offer reliable and accurate e-mail services both in the remote working system and in increasing the business performance.
Mr. Narin also added, "With the exchange service that we offer to the companies through the ultimate security infrastructure of IMM Data Center, the companies can easily make use of the service without the need for any licenses or investing in any device. Owing to all these works, the organizations gain significant momentum and efficiency in the digital transformation process."
BENEFITS OF HOSTED EXCHANGE;
Central communication traffic management
All-point access to Exchange account
Personal and shared calendar, contacts and task management
Secure data storage, data backup and recovery options
Mobile compatibility with Outlook web access (Webmail) and Activesync
Unlimited e-mail accounts and data traffic
Corporate e-signature