ISTANBUL METROPOLITAN MUNICIPALITY on DIGITAL TRANSFORMATION OF ıSTANBUL at CYBER SECURITY SUMMIT
Executives of İSTTELKOM A.Ş. and BELBİM A.Ş. within Department of Information Technologies under Istanbul Metropolitan Municipality IT group speak of digital transformation of Istanbul in the field of telecommunication.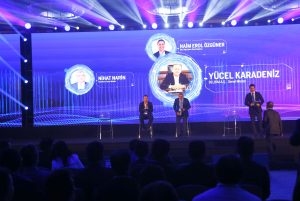 Participating in Fortinet Security Summit at Istanbul Four Seasons Bosphorus Hotel, domestic and foreign experts evaluated methods of global fight against cyberthreats and future of cyber security.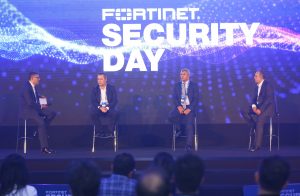 Erol Özgüner, Head of Department of Information Technologies, took the floor at the panel called "Digital Transformation and Istanbul" held by Istanbul Metropolitan Municipality (İBB) within the scope of the summit, and informed "Smart City" is the actual concept on the agenda of İBB.
Özgüner indicated that data center of İBB is a very important digital investment, informing that their objective is to provide better service through appropriate management of huge data generated by Istanbul. According to Özgüner, their ambition is to transmit IT experience of İBB to all citizens by means of İSMEK.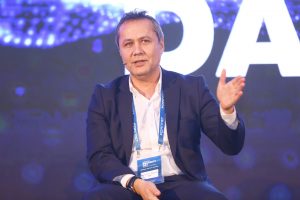 LORAWAN INFRASTRUCTURE TO ARRIVE IN ISTANBUL
Informing about their collaboration with İSTTELKOM with regard to Internet of Things (IoT), Özgüner said: "We will provide our city with various Smart City services, particularly remote meter reading systems in entire Istanbul thanks to Lorawan infrastructure".
Nihat Narin, General Manager of İSTTELKOM, underlined indispensable role of fiber infrastructure in digital transformation, emphasizing the importance of telecommunication infrastructure for Smart Cities: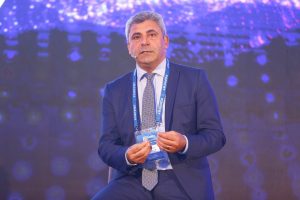 BETTER FIBER INFRASTRUCTURE IS REQUIRED
"Telecommunication is a strategic industry. It is necessary to promote alternative solutions for rural areas where it is not financially reasonable to install fiber access infrastructure. Fiber length per capita in Istanbul is 3.1 meters, compared to 770 meters in Stockholm. Turkish fiber market is far behind developed countries."
Narin urges on ever-growing requirement for broad band use and infrastructure in the future: "Concerns of GSM operators for new investments may lead to quality issues. Therefore, we should not get behind in preparations and initiate fiber infrastructure, as well as alternative solutions. Local administrations, operators and central administration need closer cooperation than ever in this field. As İSTTELKOM, our priority is public service instead of commercial approach. We will increase our collaboration with operators and alternative organizations in order to pave the way for the industry," Narin adds.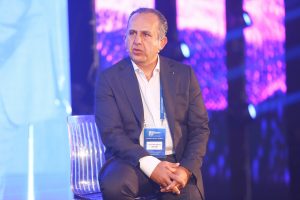 İSTANBULKART ATTAINS 20 MILLION ANNUAL ACTIVE USERS
Yücel Karadeniz, BELBİM General Manager, informed about role and vision of İstanbulkart in urban life: "With 20 million active users, İstanbulkart is to be used as an effective means of payment in various fields including shopping, cultural and artistic events, İSPARK parking lots and food shopping".5.11.2019