Information Economy of Turkey Exceeds ₺100 Billion.
Yusuf KOTIL, General Director of ISTTELKOM AS, gave an interview to Tech Istanbul Magazine;
We had a fun interview with Yusuf KOTIL, General Director of ISTTELKOM AS at Istanbul Metropolitan Municipality, on a number of issues including the public services, today's and future plans.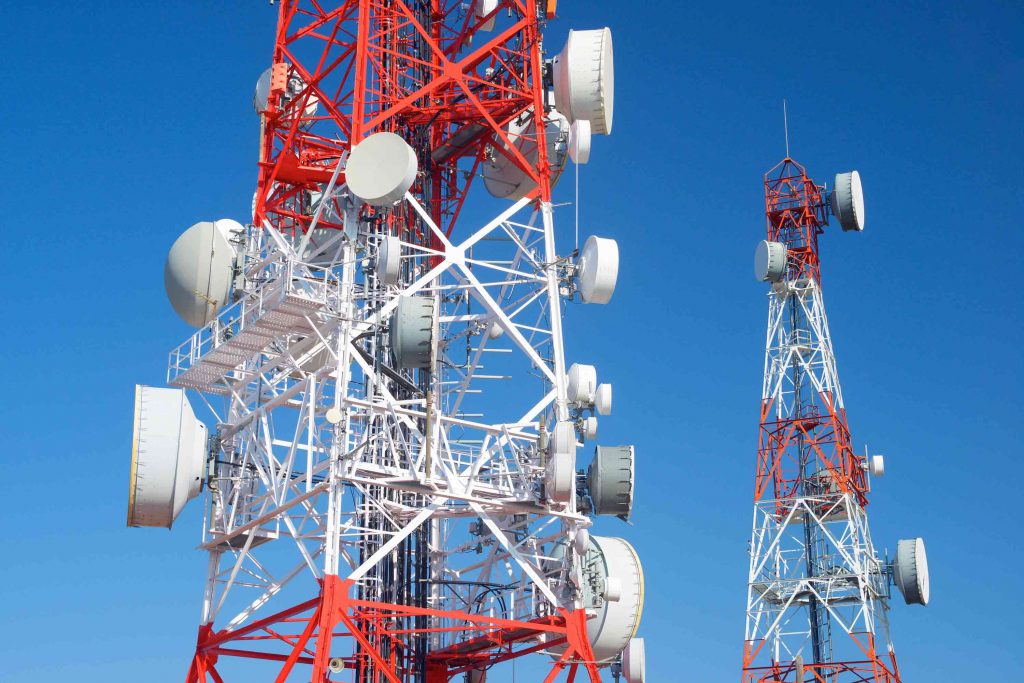 Mr. Yusuf KOTIL, before we begin, could you please tell us about yourself?
I was born in Gundogdu, Rize in 1965. I completed my primary, secondary and high school education in Istanbul with my family who moved here in 1970s. In addition to my graduation from the Department of Electrical-Electronic Engineering at Anadolu University, I received training courses and participated in the seminars in MBA, Manager Development Training, Project Management Certification Training, Bogazici University Traffic Engineering both at home and abroad. I started off my professional career at our family-owned company KOTILOGLU Construction and served as Electronic Systems Engineer at IGDAS AS in 1994 and SCADA Technical Chief in 1996. I worked as an engineer at ISBAK AS for R&D Department which was founded in 1997. I served as R&D and IT Manager between 2004-2010 and Project Implementation Manager between 2010-2015. I began to work as the General Director of ISTTELKOM  AS in September 2015. I am married with three children.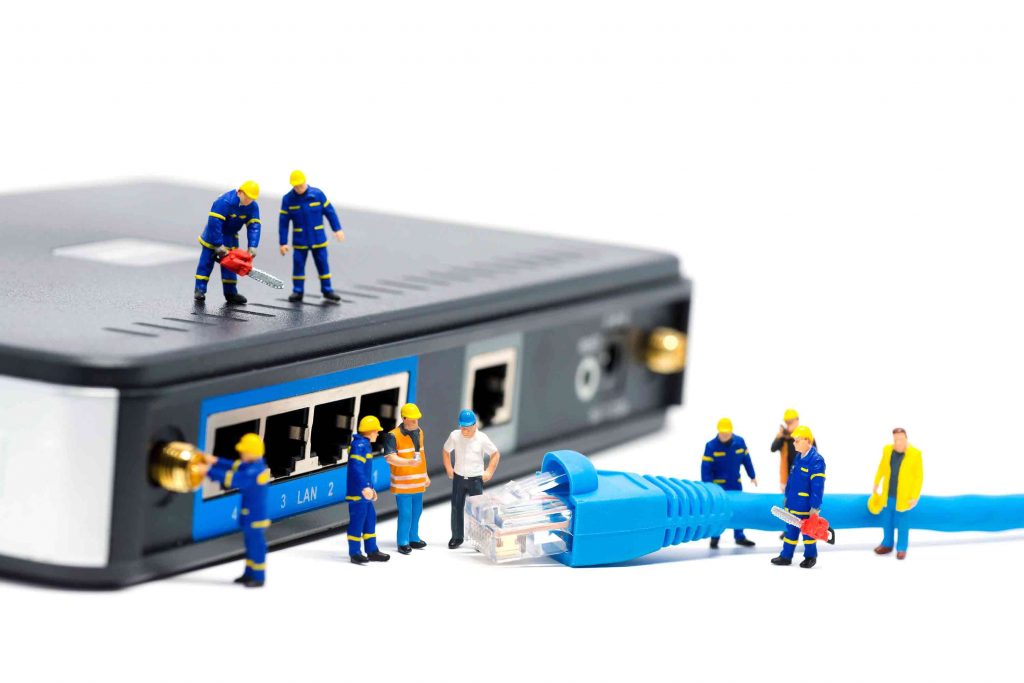 What is the founding purpose of ISTTELKOM?
What are your activities for the public and private sector?
ISTTELKOM was founded in 2012 as an independent operator by IBB in an attempt to meet the needs in the fields of Information Technologies and Electronic Communication and to contribute in the solution of infrastructural problems related to telecommunication. Our company, the foundations of which were laid in 2012, was put into operation in September 2015 and became a solution partner before long.
We deliver the services including the rental of fixed infrastructure, facility sharing and new fixed network establishment, so that the development of fibre networks which is the infrastructure of Electronic Communication Systems in Turkey can further be extended. As ISTTELKOM AS, we provide not only infrastructure services but also various solutions in Infrastructure operations and system maintenance and servicing, Data Centre solutions, (OKTH) Wireless/Radio Services, Internet Services, ibbWiFi Service, Metro Line LTE, M2M (Machine to Machine) Point to Point Wireless Communication Service and Smart City Furniture.
While ISTTELKOM produces specific solutions in the management of telecommunication services, it ensures efficient and effective use of the country's resources. ISTTELKOM aims at becoming  a company to set an example for the global cities by delivering state-of-the-art technology and high-quality, safe communication network services within its catchment area.
Construction works make up of 68% of initial establishment cost in fibre infrastructures and thus the construction of infrastructure brings along the grave challenges in a city which completed its urban development by 80%. ISTTELKOM offers solutions to the issues such as appearance/view, noise and environmental pollution, caused by infrastructural works carried out on the same streets, roads and pavements by various operators in various times, about which are widely complained by our residents. ISTTELKOM improves the urban living by coordinating the urban living order being disturbed due to repeated excavations, from a single centre, and thus preserves Turkey's own resources. We will cover Istanbul with fibre networks by means of the projects we will carry out as ISTTELKOM AS and when doing that, we will put a coordinated, sustainable and competitive broadband infrastructure into the service of the residents of Istanbul (Istanbulites)
It is targeted to deliver 100 Mbit/sec speed broadband service to every home in Turkey, in accordance with 2023 Information Society Objectives. 478-km long fibre optic infrastructure was laid by Isttelkom as part of the project as of late 2017. We will cover the entire Istanbul with fibre in no time, thanks to our ever increasing speed every year and when doing that, we will prevent the wastage of resources considerably by bringing our infrastructure into joint use.
It is our objective to deliver high-quality, uninterrupted services to all our residents by producing sustainable infrastructural solutions, ensuring effective and efficient use of the country's resources.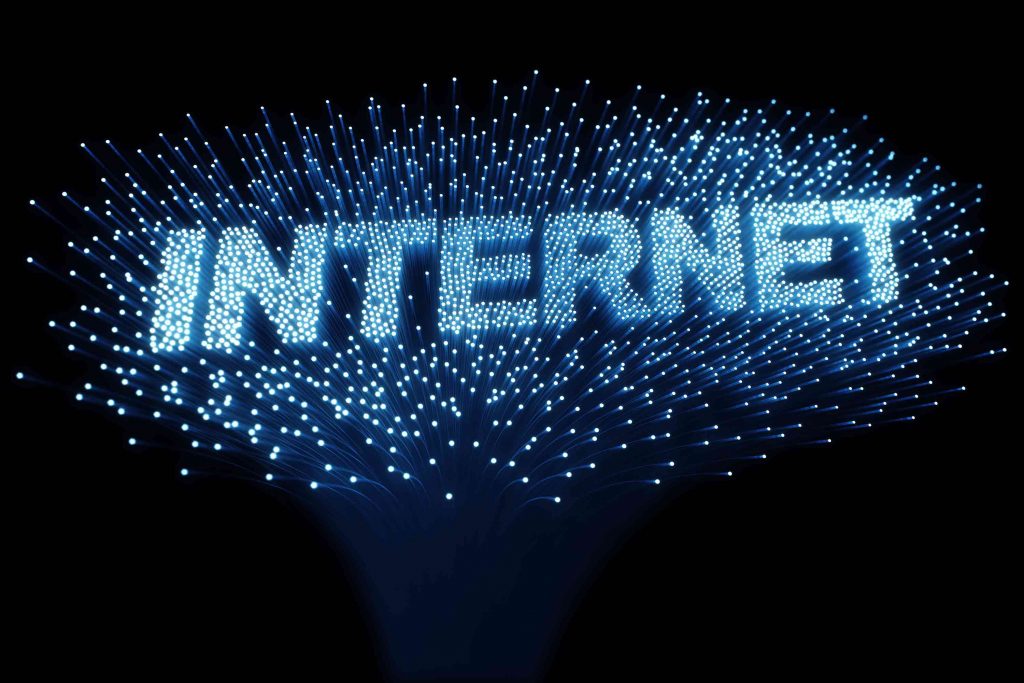 What can you tell us about IBB Data Centre which is the first public data centre in international standards?
Data Centres are the places where the computers and network hardware are collected intensively in a single centre in order to collect, store, process and distribute large amount of data.
Today, storing the data safely is just as important as obtaining it. As ISTTELKOM, first of all we deliver solutions with our Data Centre Operations in order for Istanbul Metropolitan Municipality and other public institutions/organisations to have access to high-capacity, failsafe/redundant and uninterrupted (continuous) internet services. As ISTTELKOM, we will have ensured that the systems and the data are managed and stored safely by establishing new generation data centres in multiple locations across Istanbul.
While 128 billion dollar was spent in 2017 all around the world, for the cloud services which is a data centre model allowing the storage of data that cannot fit into the devices, this figure was measured to be 115 million dollars in Turkey.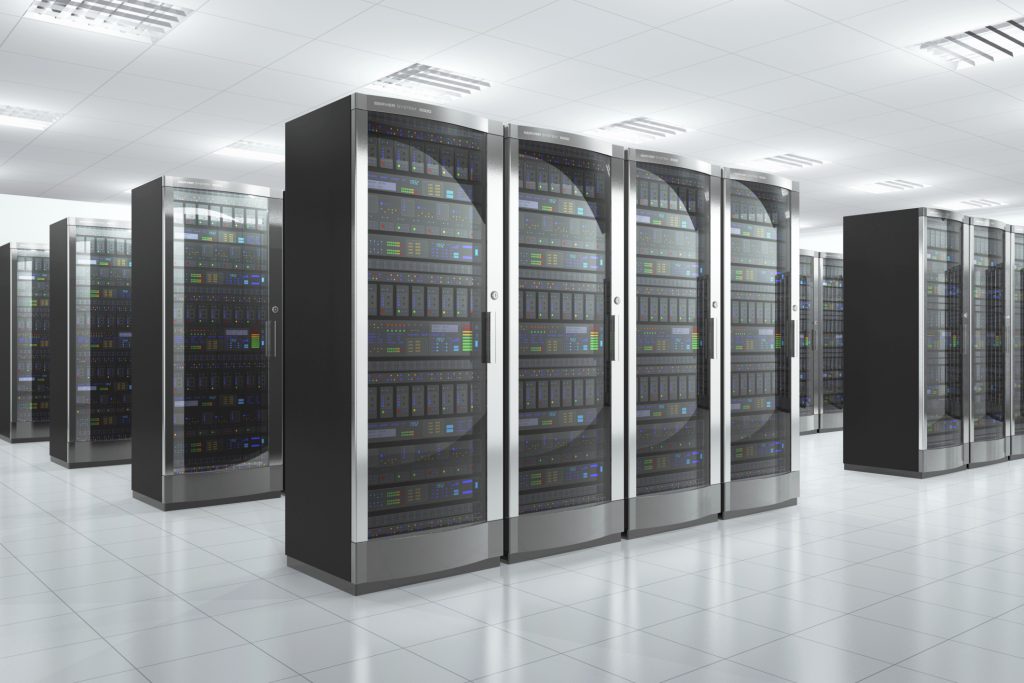 "Large Data is the Oil of New Era''
We are required to look after our data which appears to be the petroleum of the 21st century and generate considerable added value therefrom.
A great majority of information technology budgets of the organizations comprises data centre expenses. In case the company data is stored within the organisation, then it is likely to lose all data permanently when the data centre is damaged in the event of a fire, earthquake, etc. and what's more,  the data stored within the organisation can be stolen or change hands with the attacks of malicious persons if a qualified security staff is not employed.
IBB Data Centre is highly crucial to ensure consistency within our organization and companies, to prevent the risks caused by security, speed and messy systems and to use the resources optimally. As ISTTELKOM, we aim to carry Istanbul into the group of cities of the future by achieving the development of  value added products and services by effectively managing the large data generated by the City of Istanbul.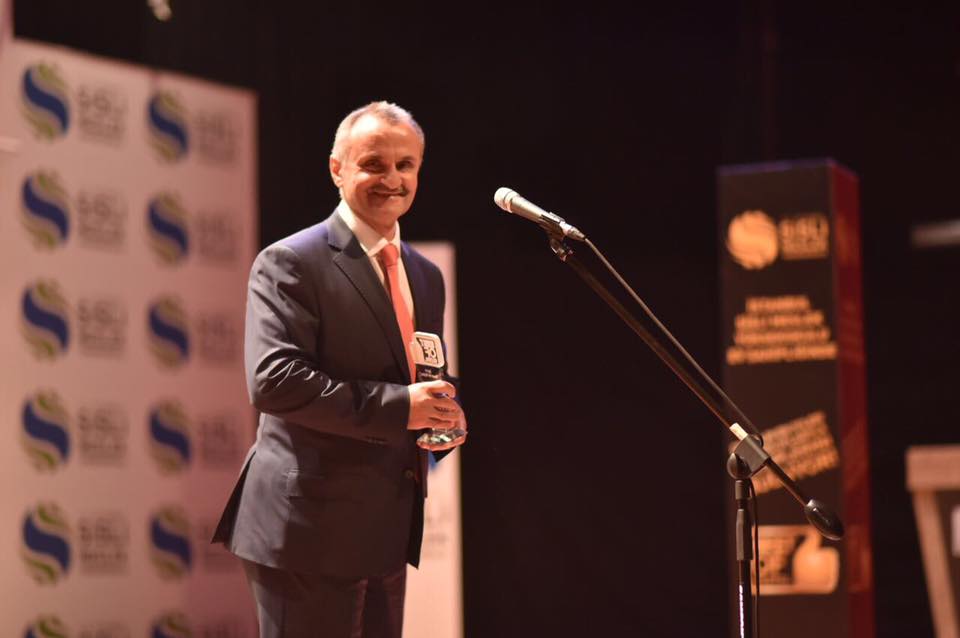 It is known that IBB WiFi service which is the winner of the Best Social Project award. What are your thoughts in this respect?
We carry out IBBWiFi project all the way completely within our organization as ISTTELKOM AS. IBBWiFi emerged with the social services understanding of Istanbul Metropolitan Municipality and cemented with the philosophy of Smart City. Today, we have reached 1.8 million subscribers, 2.887 locations, 4.806 Access Points, 45 Squares, 309 Points, 427 Metrobus and 2.064 Bus as well as 28 Metro stations, as of late 2017 thanks to IBBWifi. We feel the right proud of offering ibbWiFi services to millions of residents at a number of locations in Istanbul, particularly on public transport vehicles and aim to deliver ibbWiFi service all across Istanbul by 2023.
As IBB and ISTTELKOM, we are deeply committed to delivering quality, safe and accessible telecommunication services locally, well-deserved by the people of Istanbul, by undertaking a leading role in Turkey, in accordance with the perspective of our country's vision of transformation into an information society.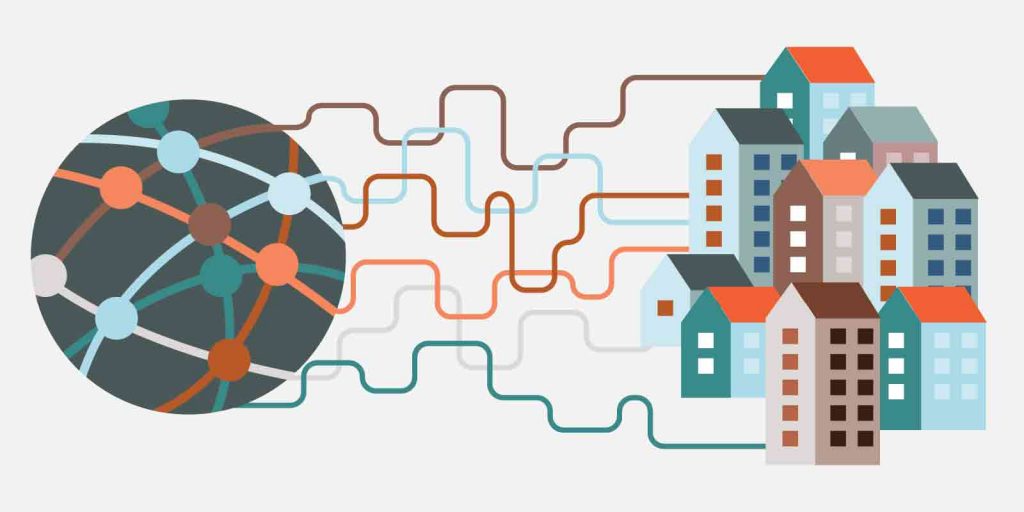 Could you tell us about the telecommunication infrastructure system works performed by ISTTELKOM in an effort to create the key components of Smart Cities?
It is quite important that smart city implementations are accessible by and inclusive for all sections of the society, an aspect which helps to promote the welfare of the society. As ISTTELKOM, we aim to contribute in the digital transformation into the Smart Cities of Istanbul by assuming a leading role in the processes, by means of the communication infrastructure works.
Various solutions are produced in the field of Internet of Things (IOT) thanks to our telecommunication infrastructure works and also the infrastructure of (Kamu Net) Public Net project is established.
Kamu Net is a closed circuit, public virtual network infrastructure which is more secure against physical and cyber-attacks, into which the service, transaction and data traffic will be transferred by means of a special network isolated from the internet environment, by public institutions and organisations. These infrastructures are intended to minimise the cyber security-related risks, to set a standard for the secure closed circuits solutions that already exist and will be built, to establish and create a proper infrastructure for common applications and to include the planned joint data centres.
We will soon announce our ongoing works in the field of IoT (Internet of Tings), the rising technological trend of today. This technology is intended to render the static/stationary structures interactive, ensuring that the things exchange information mutually with each other. In the field of Internet of Things, we conducted the power meter and gas meter reading system tests for our Istanbul Metropolitan Municipality. By using the LoRa system, we aim to increase the daily living comfort of our people, thanks to the power saving and efficient use of resources, as offered the smart meters.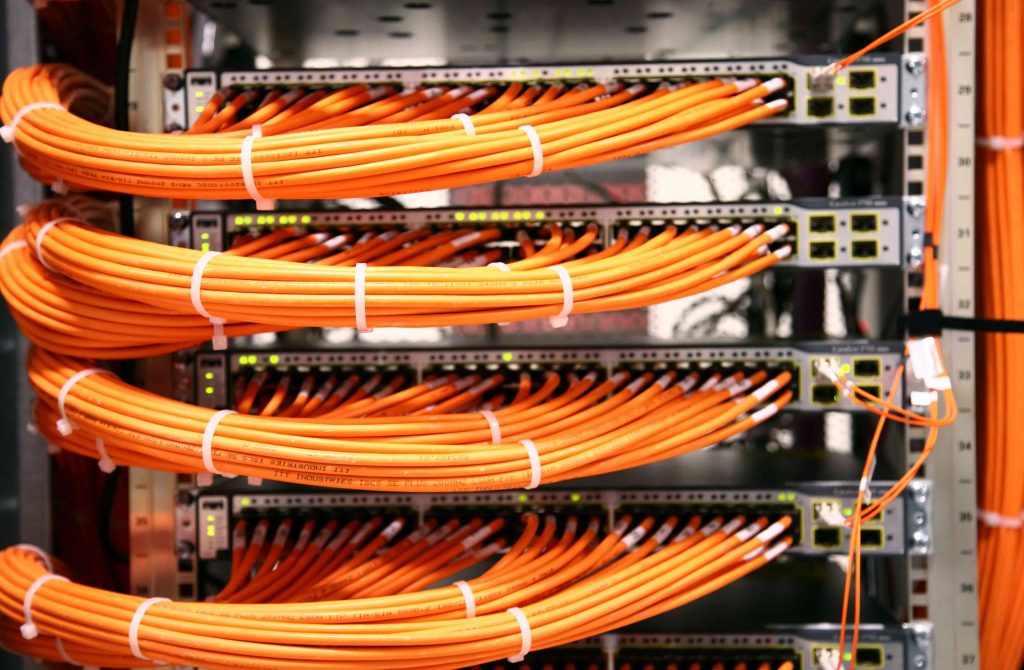 Can you talk us through the future plans of ISTTELKOM closely engaged with the technology in a wide perspective within the process of transformation into an information society?
Digital transformation is very important in the public sector and the way to success is through digital transformation. In order for our country to rank amongst the 10 largest economies of the world in 2023, technology has to be rendered continuous, uninterrupted, fast and accessible anytime for everyone and from anywhere by making use of the the leverage effect of information.
Stating that the length of fibre broadband in Turkey reached 311 thousand kilometres and the number of broadband subscribers in fixed and mobile reached 70 million, Mr. KOTIL mentioned that the country needs a more extensive coverage in both fixed and mobile infrastructure and added that everything relies on technology now.
''Fast Broadband Internet Expands the Economy''
Accessibility of Information and Communication Technologies is very important in order for the people to use e-Government applications effectively in the course of the transformation process of our country.
As the importance of internet services in social and economic life increases day by day, the activities aimed at spreading the broadband services all over the country are increasing in our country as in all over the world.
Conveying that Turkey will be one of the countries to start using the 5G technology in 2020, KOTIL stated that the average data that will roam in km2 after 2020 will increase 16 folds in every 4 years and thus 25 times more frequencies and 20 times more base stations will be needed as compared to the previous generation, in order to meet this demand.
KOTIL, General Director of ISTTELKOM AS, expressed that every 10 percent increase that is achieved in broadband penetration contributed to the growth of GDP in Turkey by 1.7%-1.8% according to OECD data and emphasized the importance of investing in fibre infrastructure in order to achieve the 2023 vision.
'' Information Economy of Turkey Exceeds ₺100 Billion''
The economic value created by Turkey's Information and Communication Technologies ecosystem last year was 103 billion lira with an increase by 18 percent compared to the previous year. it is stated that IT sector should reach $ 160 billion in order for Turkey to rank amongst the top 10 economies in 2023.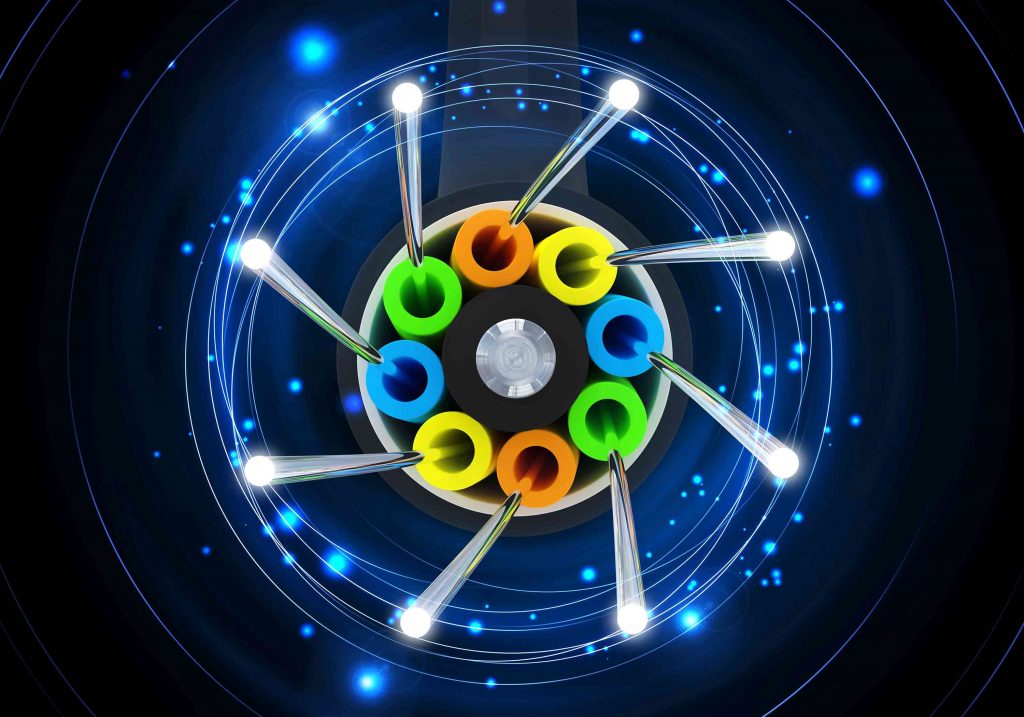 Anything you would like to add for our readers before we wrap it up?
The foundations of Turkey's future are laid today and the most important agenda of the 21st century is about the Smart Cities. In today's world where cities rather than countries compete with each other, Istanbul shines out as a city with highest competitive power, which produces the most added value as the locomotive of Turkey. Within the framework of the 2023 Vision for Istanbul, various strategies are prepared together with all our affiliates and IBB and the telecommunication infrastructure architecture of Smart City is established by means of ISTTELKOM. ISTTELKOM prevents the waste of resources by using the resources of Istanbul in the most efficient way and reveals the opportunities to make more investments in Istanbul.
July 15 Revealed the Strategic Importance of the Sector
The attempt to destroy the communication network of the country by targeting the communication infrastructures in the occupation attempt on the 15th of July revealed the strategic importance of the sector.
Strong Infrastructure Strong Turkey
Expressing that the field of information technologies and communication are progressing dizzily, Yusuf KOTIL General Director ISTTELKOM added, "Without us having a strong  infrastructure, we cannot attain the objectives for a strong Turkey and 2023 Information Society."
The service understanding initiated in 1994 by our Honourable President Recep Tayyip ERDOGAN with huge projects has moved Istanbul to significant levels in becoming a brand city both around the world and within its region, in accordance with the Vision set by our IBB Mayor Honourable Mevlut UYSAL.
As ISTTELKOM, we will continue to carry on our works towards offering and delivering the best services to Istanbul and Istanbulites. Our only goal is to make the people living in this city feel themselves happy.
We congratulate everyone who contributes to the preparation of the Tech Istanbul magazine which is prepared by our Information Technologies Department and also we thank you for having us.