IMM WiFi WINS A TELECOMS WORLD AWARD
Telecoms World Awards 2020 – Istanbul Metropolitan Municipality ranked first at the Smart Cities category with IMM WiFi service
The prestigious award ceremony in the technology realm organized for 16 years has been held online this year due to the Covid-19 pandemic. Prominent figures of the global technology sector and companies employing technological infrastructures attend the two-day long event for conferences. Technological infrastructures and products of today and the future are discussed at the event featuring various panels. Telecoms World Awards are granted in 16 different categories. The jury's evaluation is based on the companies or services capable of transforming their sectors with innovation and technology, advancing their sectors and providing services through various partnerships.
In 'Smart Cities' category, the jury selected Istanbul Metropolitan University as the institution contributing to the ecosystem with the 'IMM WiFi Service' project based on smart city devices and technologies. With 16 million residents and around 10 million yearly visitors, the city of Istanbul has been providing access to high-capacity IMM WiFi network with this project. The IMM WiFi service users enjoy access to the internet with high broadband and fast turnaround time anywhere they wish.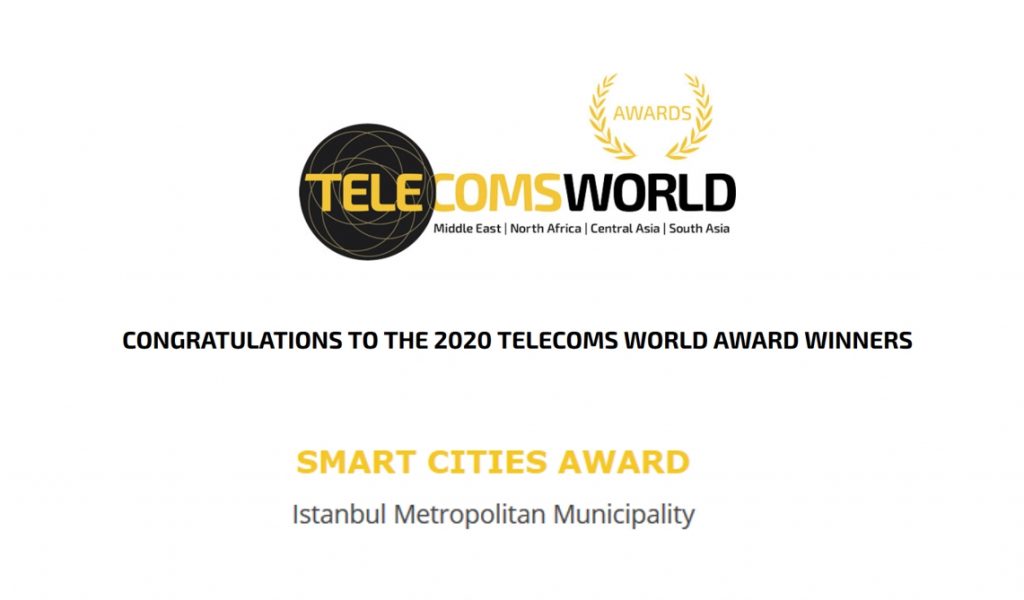 Özgüner: "People remain at the heart of our focus"
In his statement on this development, Dr. Naim Erol Özgüner, Head of IMM Department of Information Technologies:
"We identified our main approach as advancing the life quality of all the people living in Istanbul a step further when we took office. Smart city technologies are globally intertwined with the 'Public-Private Partnership' concept, also known as the 3P. We too adopt this model yet with a fourth 'p' that stands for the 'people', hence the human beings. All these processes are quite meaningless when the human beings are not involved. Therefore, our approach focuses on people. These awards are quite valuable as they indicate that we are proceeding in the right direction. Otherwise, a happy Istanbul is our greatest award."
Receiving the Telecoms World Awards, Istanbul Metropolitan Municipality also won the most effective, innovative and reliable institution title.