IBB DATA CENTER WILL SAVE 100 MILLION TURKISH LIRAS IN 5 YEARS
İBB plans to save 100 million Turkish lira in 5 years by consolidating the information and documents of its own units and companies in the İBB Data Center.
Istanbul Metropolitan Municipality (İBB) maintains its efforts to exploit the data center most efficiently, which is one of the essential technology components of Smart City and digital transformation processes.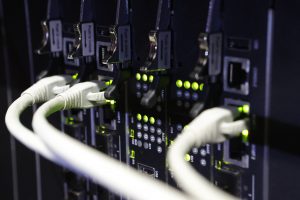 İBB Data Center was established to meet Istanbul's digital data management requirements in the productive way and is now aimed to bring together the systems of its own geographically scattered units, and to create an information system pool that these units would use as well as and to provide all kinds of applications used by different entities as a single point of service.
İBB Data Center ensures geo-redundancy for uninterrupted data security to İBB directorates and 28 İBB companies together with İSKİ and İETT affiliates thereof. Accordingly, significant savings and productivity opportunities are created by avoiding duplicate information technology investment costs.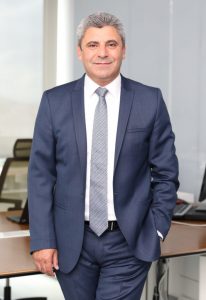 DATA TURNING INTO AN ADDED-VALUE
Providing information on the ongoing activities, Nihat Narin, General Manager of İSTTELKOM Inc., a subsidiary of İBB telecommunications and infrastructure, stated that they want to turn big data into an added value by processing it to make Istanbul one of the leading smart cities in the world. Narin added, "We hope to save 100 million Turkish lira in 5 years thanks to the İBB Data Center".
With the effective use of this Center, other İBB entities are relieved of the high investment cost and management risks of building and managing their own data centers. Many cost items are saved, from physical space for servers to those of personnel, from operating and maintenance costs to energy for power and cooling.
Located in an indoor space of approximately 3,500 square meters, İBB Data Center provides high-speed, high-quality and secure access through the fiber optic network backbone offered by İSTTELKOM Inc. The data center, which has a total of 181 cabinets in a whitespace of 900 square meters, ensures maximum efficiency with advanced cooling, power distribution, fire prevention and physical security systems.
İBB Data Center has the International Uptime Institute TIER III standard which demonstrates the level of competence and qualification that the data center can survive and continue to be operable in emergency situations, thanks to its electricity, cooling, physical security and fire prevention systems, building robustness as well as a network structure.
Considering all possible natural disasters such as earthquakes, floods and storms, the high-standard data center is located on a secure terrain that does not pose any risk of erosion. December 20, 2019
      İBB DATA CENTER IN NUMBERS
Whitespace (System Rooms) of 900 m²
Technical Volume of 650 m² and Support Rooms of 750 m²
Office, Training, Meeting and Living Spaces of 1,200 m²
131 Server and Network Cabinets
1,000 Physical and Virtual Server Capacity
50 Storage Cabinet Infrastructure
2 units engine room, UPS panel and battery
30 mins UPS battery capacity
72 hours of generator power