A MAJOR MOVE BY IMM AGAINST CYBER ATTACKS
ISTTELKOM AS, the telecommunication infrastructure and information technologies company of IMM, gathers the IGDAS data under the roof of IMM. In this way, the data stored by the servers will be protected more proactively against cyber attacks 24/7 by IMM Data Center. In addition to targeting ₺12 million savings, a backup will be ensured in cases of disaster.
IMM steps up the measures against cyber attack, which is a major threat of the information sector. The servers owned by IGDAS are relocated to IMM Data Center by ISTTELKOM AS. The operation included the transfer of 4.7 tons of 220 IT equipment and 550 servers. Having previously carried out the data transfer for 27 IMM subsidiaries, ISTTELKOM increased this number to 28 with IGDAS. Delivering services in a number of fields, including cyber security, server, data storage (cloud system) in particular, IMM Data Center has a secured structure in Uptime TIER III facility standard, which prevents the residents' data from being damaged in disasters such as earthquakes, fires and floods, etc.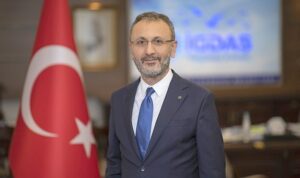 OZMEN, GENERAL MANAGER of IGDAS: "THE DATA IN 3 SEPARATE LOCATIONS ARE NOW UNITED IN A SINGLE STATION"
"With the project of relocating our system rooms located in three different locations to the IMM Data Center, we achieved corporate redundancy and high-level security against disaster situations. We also aim to save ₺12 million with efficient use of resources by preventing the investments in high-cost information technology and operating costs.", noted Dr. Mithat Bulent Ozmen, General Manager of IGDAS.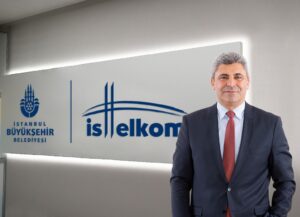 NIHAT NARIN, GENERAL MANAGER of ISTTELKOM: "WE SAVED ₺200 MILLION."
Delivering information about the works carried out, Nihat Narin, General Manager of ISTTELKOM stated, "We increased the number of companies from 16 subsidiaries only in 2019 up to 28 now, and boosted the rate of capacity utilisation by up to 100%. We increased the productivity within the group significantly by mobilizing the idle IMM resources. With the consolidated technology management of 30 IMM companies, we saved approximately ₺200 million. Thanks to the investments we have made and the measures we have taken, residents' data stored IMM Data Center is protected proactively 24/7 against physical and cyber attacks.
IGDAS DATA CENTERS RELOCATION OPERATION IN FIGURES
Relocation of 4.7 tons of 220 IT Equipment, 550 Servers
3,000 Meters of Fibre and 1,600 Meters of Cat6 Cable Installation
Relocation of 980 Fibre Ports and 500 Cat6 Ports
A total of 398 Km distance using 21 Vehicles
233 Man/Daily Effort with 70 Staff
Smooth Relocation in 80 Hours