ISTANBUL STANDS BY THE YOUTH
With "IBB Tech-Gelecek", which provides young people with job opportunities in the field of technology, 55 well-educated young people joined the IBB family. After transparent application and evaluation stages, new graduates took the first step into their careers.
Istanbul Metropolitan Municipality's (IBB) project "IBB Tech-Gelecek", which offers opportunities to young people who have recently graduated from school, are looking for a job for the first time and are at the beginning of their careers, continues. Within the scope of the recruitment project launched a year ago to train young people who will shape the future in terms of technology, young talents started to work at IBB.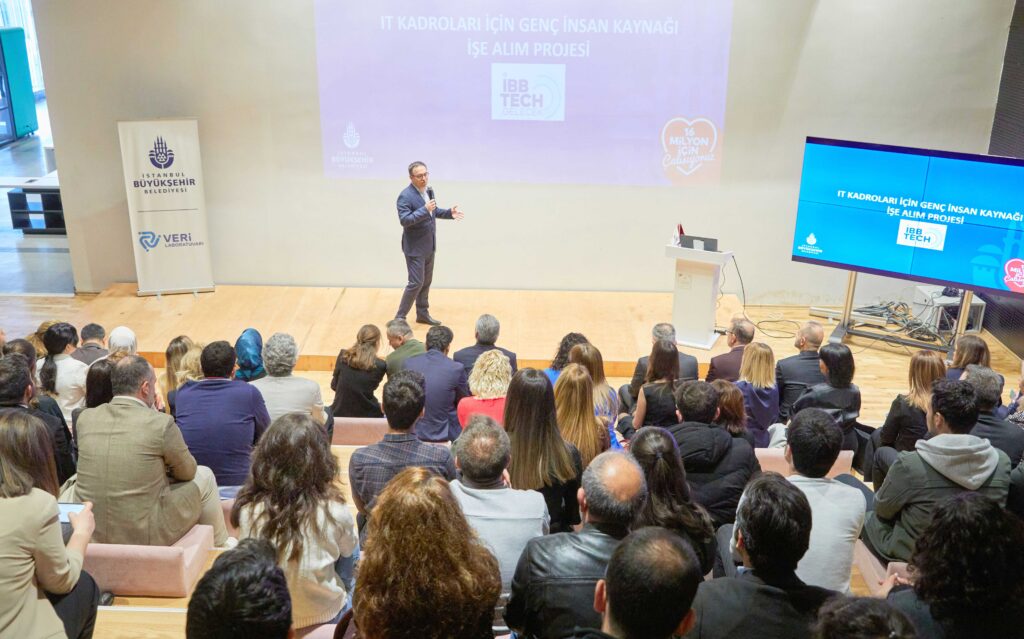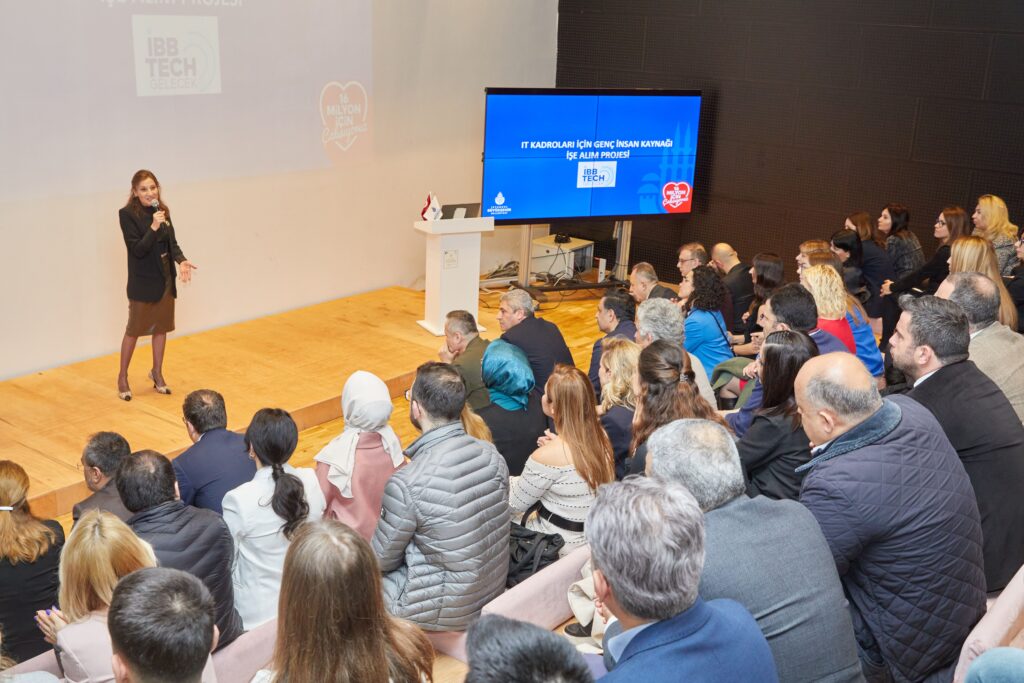 EVALUATION WAS METICULOUSLY MADE
4,245 candidates applied to the advertisement on kariyer.ibb.istanbul, where IBB's job postings are published. Within the scope of the project that supports young people in need of experience, computer, electrical-electronics, systems, software, electronic communications and electronics engineers were asked to apply.
Candidate evaluations were meticulously made by a committee of at least 3 managers. In the project, which started last year with the recruitment of 33 young people, 55 newcomers joined the IBB family this year. In total, 88 young people were employed.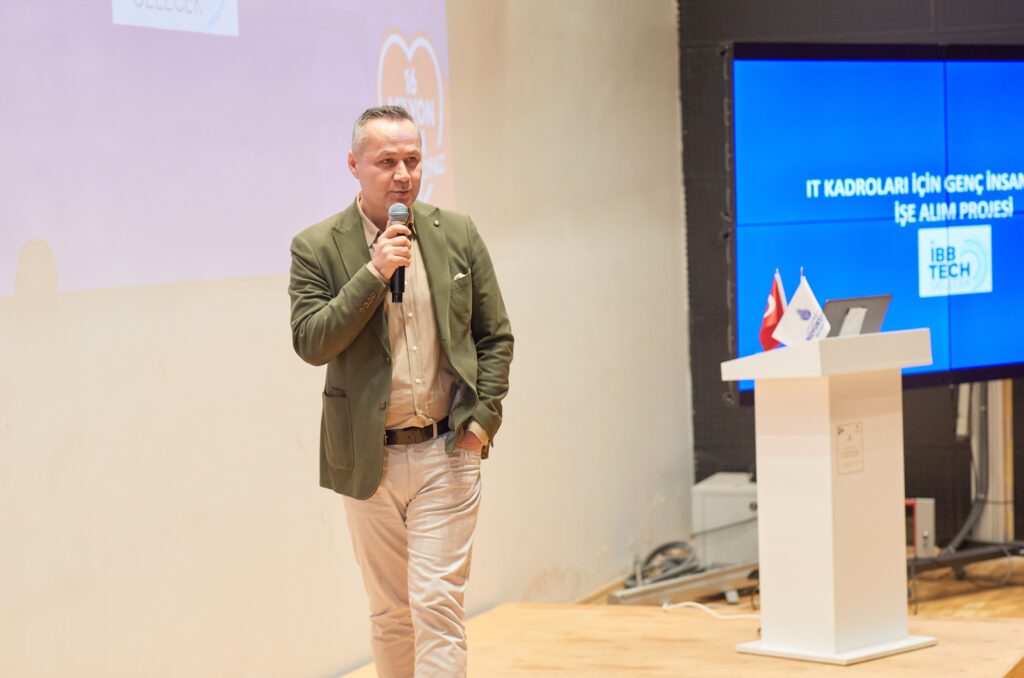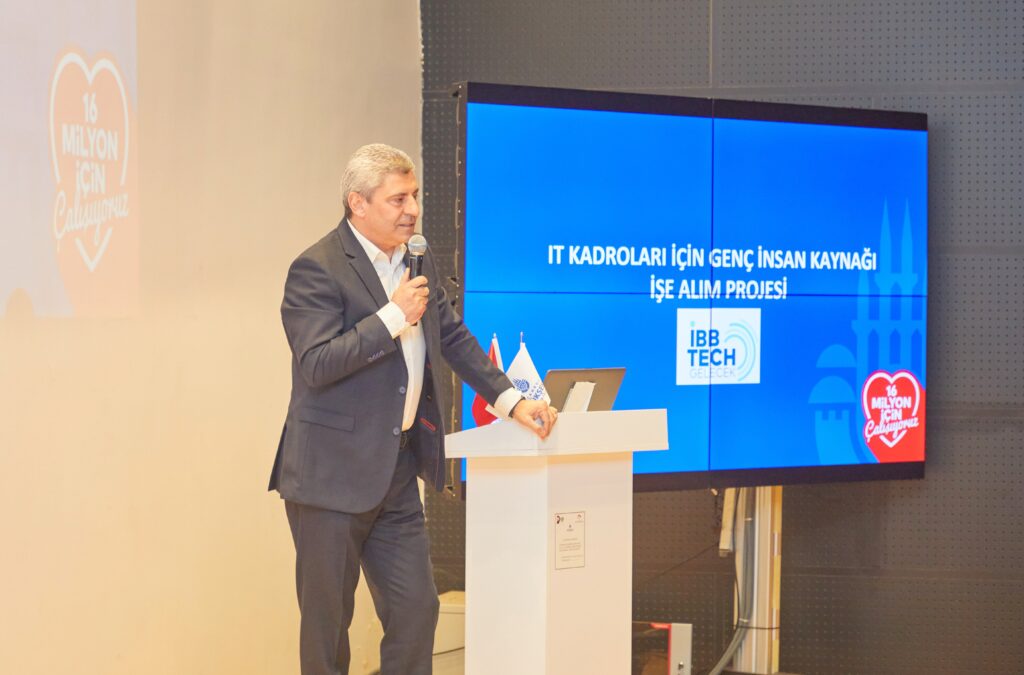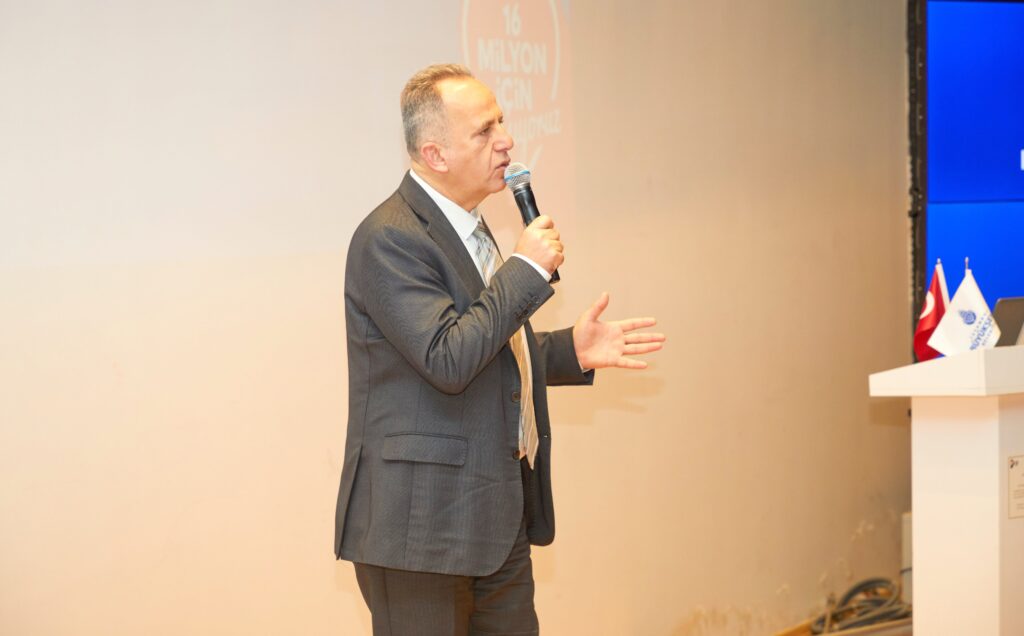 MEETING WITH THE YOUTH
An organization was made to come together with young people from IBB who started working in February. The meeting, which took place in April due to the earthquake, took place at IBB Data Laboratory. IBB Human Resources Organization Management President Advisor Yiğit Oğuz Duman, Deputy Secretary General Zeynep Neyza Akçabay, IT Department Head Dr. Erol Özgüner, BELBİM General Manager Nihat Narin, IETT IT Department Head Şeref Can Ayata, İSKİ IT Department Head Tayfun İşbilen, İSTTELKOM General Manager Yücel Karadeniz and İSBAK General Manager Mesut Kızıl welcomed the young people and shared their experiences.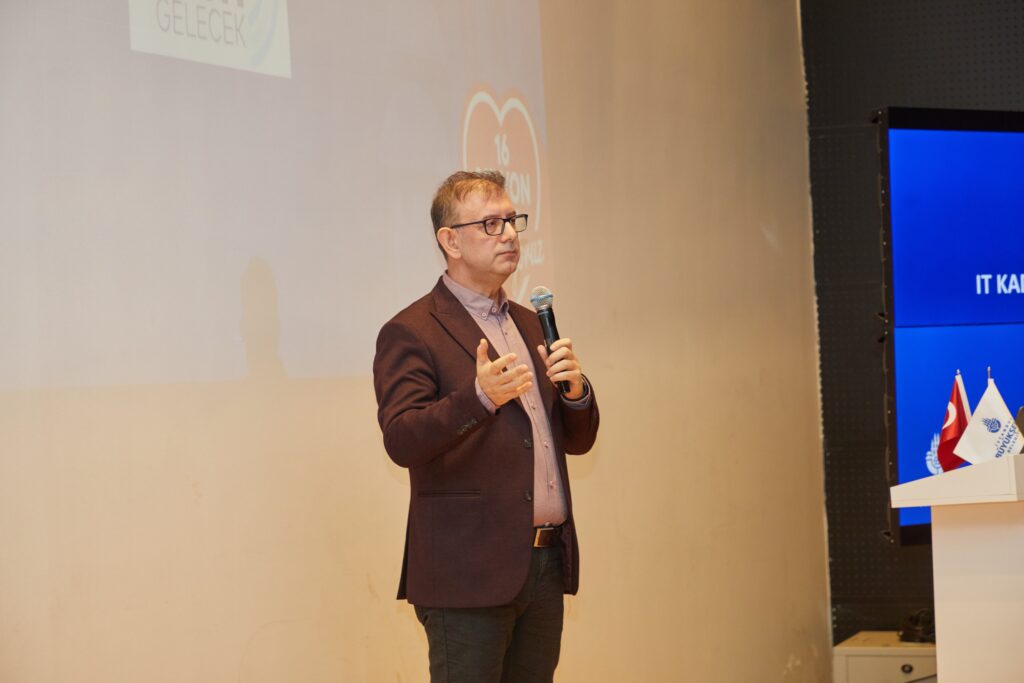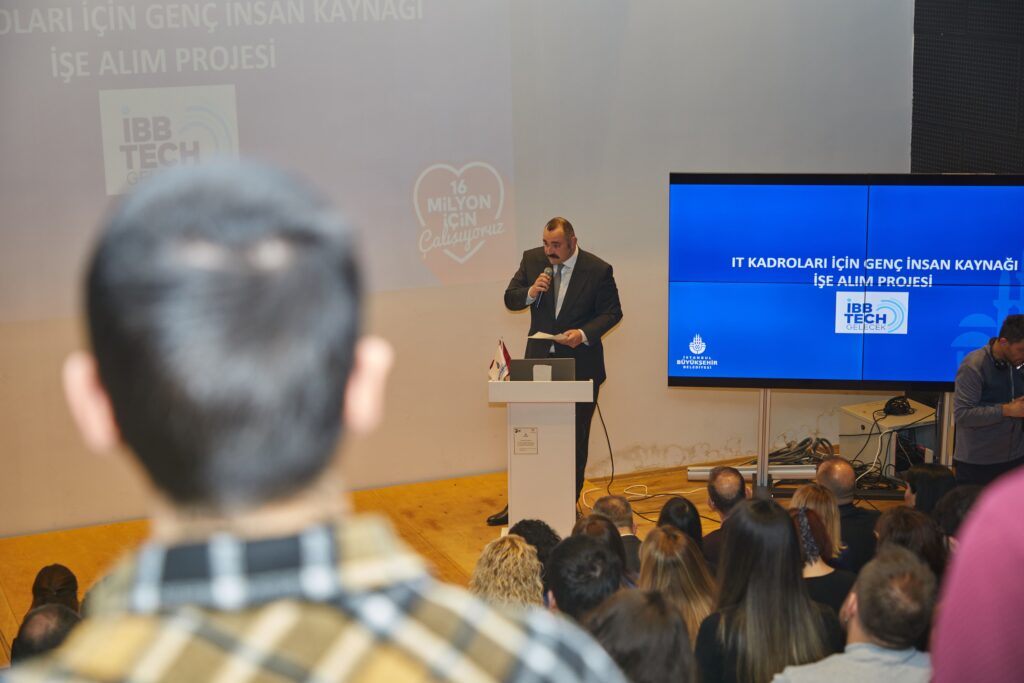 Within the scope of the event, our new colleagues visited IBB Data Center and Informatics Control Center and received detailed information about ISTTELKOM activities from the authorities.