COMMON INFRASTRUCTURE IS A MUST FOR SAVINGS IN FIBER OPTICS
Indicating that 80 percent of the fiber optics infrastructure costs in Istanbul is due to excavation, ISTTELKOM AS General Manager Yucel Karadeniz said that the transfer of the excavation permit authority from Istanbul Metropolitan Municipality to the district municipalities increased bureaucracy and caused a waste of time and resources. Karadeniz said, "As Istanbul Metropolitan Municipality, we are ready to make sacrifices in order to improve the quality of life of Istanbul residents."
Yucel Karadeniz, General Manager of ISTTELKOM AS, a subsidiary of Istanbul Metropolitan Municipality (IBB), said that bureaucracy and waste of resources are the primary obstacles to the development of technological infrastructure. Stating that 80 percent of the costs of fiber optics infrastructure are associated with excavation and construction works, Karadeniz pointed out that each internet service provider incurs serious costs when establishing their own infrastructures. Emphasizing that repeated infrastructure investments in same areas must be avoided, Karadeniz stated that this way, the national cost incurred can be significantly reduced and the projects can gain momentum.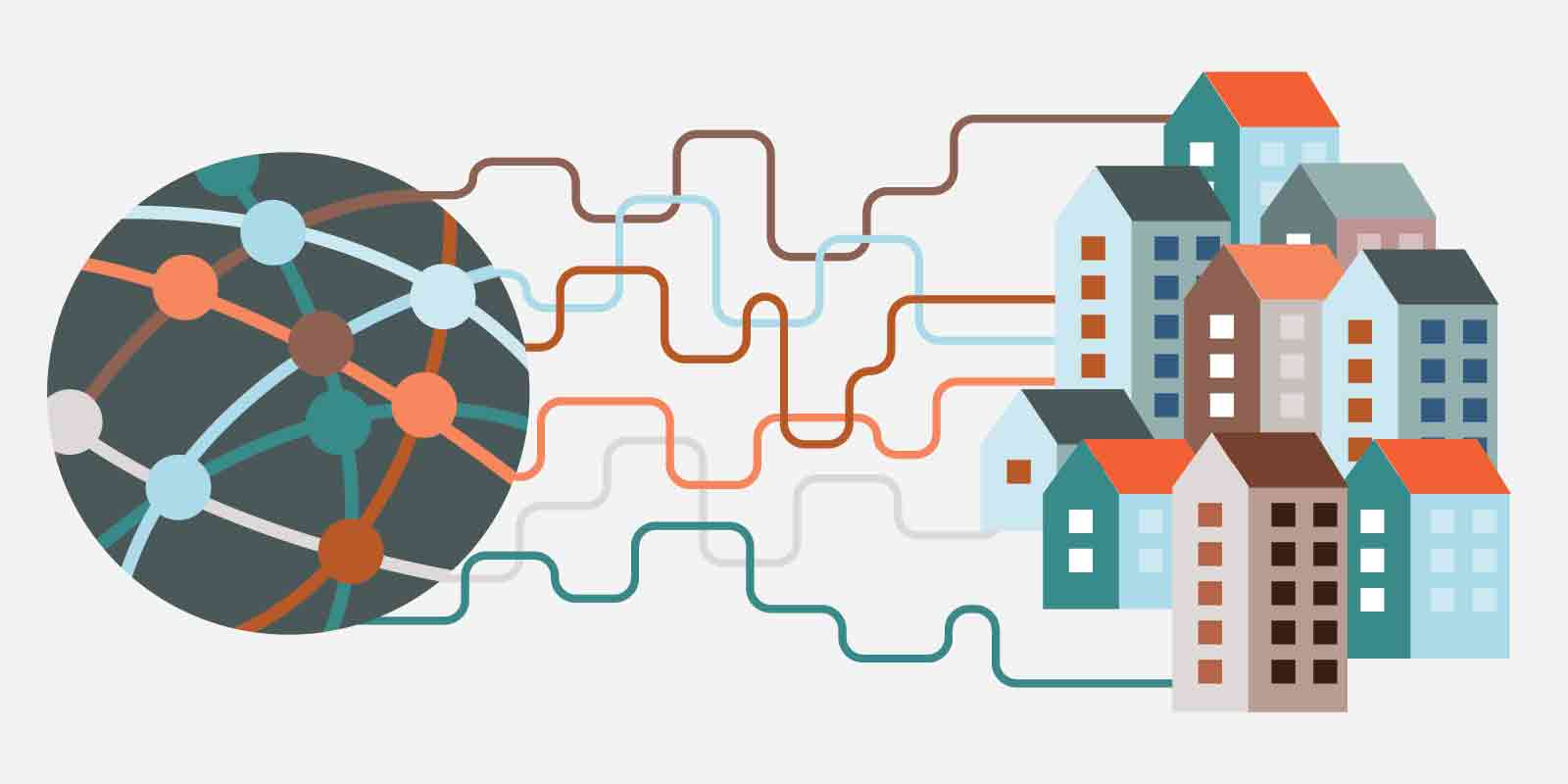 FIBER OPTICS INFRASTRUCTURE NOW REQUIRES 39 SEPARATE PERMITS
Reminding that, with the legislative change in the fiber optics infrastructure in December 2020, the excavation license authority was taken from Metropolitan Municipalities and transferred to district municipalities, Karadeniz said that organizations wishing to invest in Istanbul have to get approval from a different administration in each district and from 39 different districts for the entire the city. "Current policies and regulations cannot provide the right conditions for broadband deployment," said Karadeniz.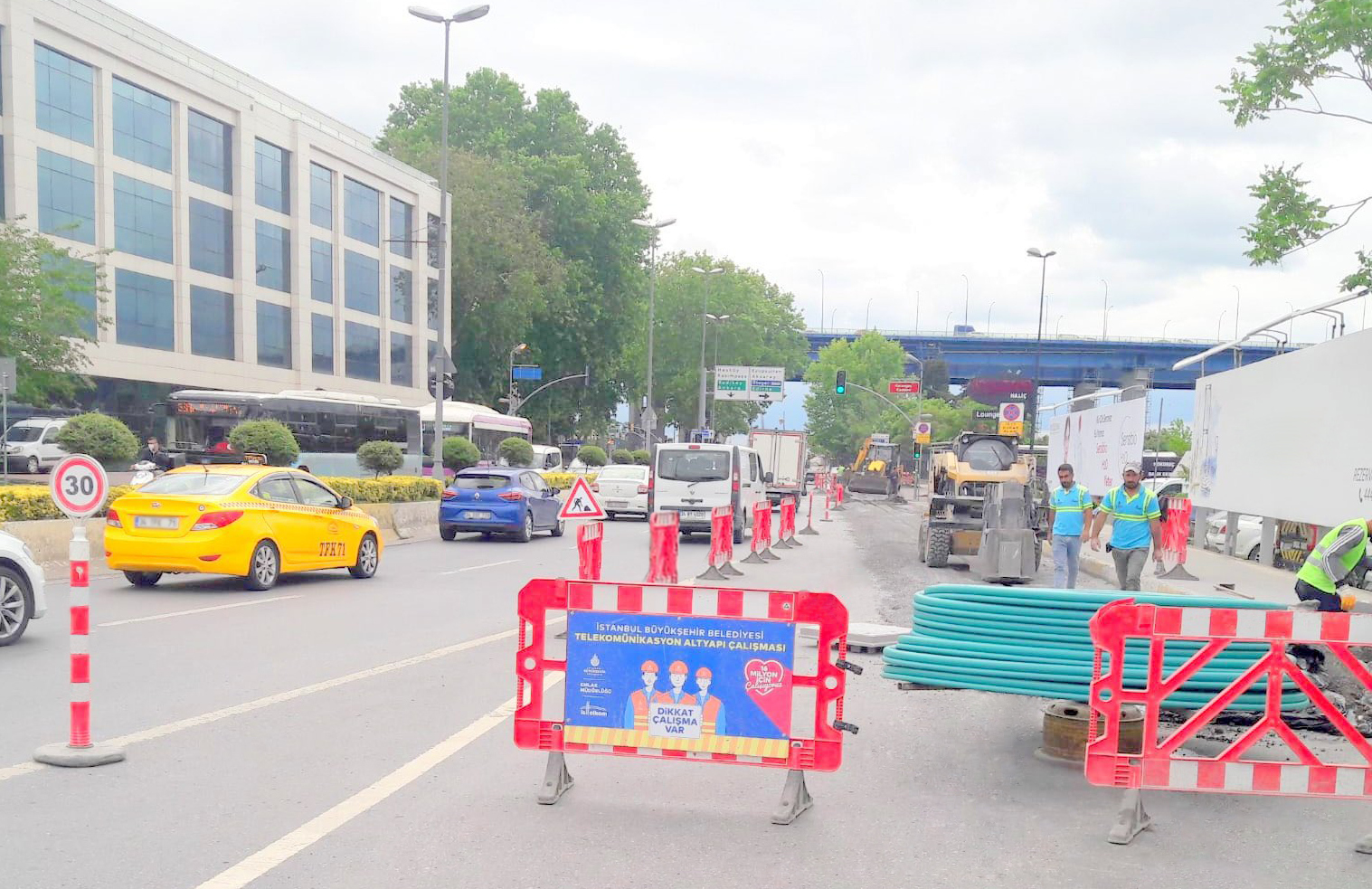 "WE WANT TO INCREASE THE QUALITY OF LIFE OF ISTANBUL RESIDENTS"
Stating that the need for fast and high-quality internet was more clearly understood during the pandemic, Karadeniz said, "With 5-7 percent, the percentage of fiber optics subscribers in our country has fallen far behind developed countries. We are ranked 105th in fixed broadband internet and 54th in digital quality of life index in the world. We must consider broadband as a strategic element for development in every field and capitalize on the domino effect of fiber optics infrastructure. We want to offer the best digital experience to Istanbul residents and improve their quality of life".
IBB IS READY TO FOR SACRIFICE FOR JOINT INVESTMENT
Yucel Karadeniz expressed that cooperation between local governments and telecom companies is crucial for a more effective expansion of fiber optics infrastructures and added:
"Initiating this practice as soon as possible will provide great benefits for the transformation of our country into an information society. As IBB, we are ready to make any contribution and sacrifice to that end. Together with our stakeholders, we will always continue to support the solution."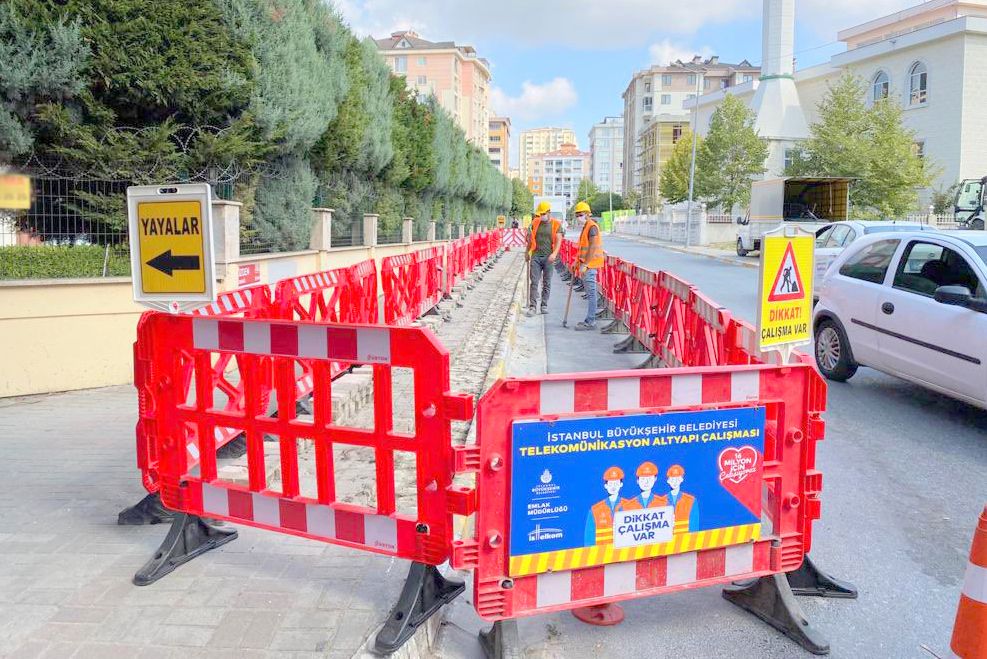 IBB EXPANDS FIBER OPTICS INFRASTRUCTURE
In the last year, IBB delivered fiber optics infrastructure to Istanbul Bus Terminal, social facilities, metro stations, Miniaturk, Yenikapi Cultural Center, IBB Solution Centers, Institute Istanbul ISMEK, Atatürk Forest, Yildiz Park, Kemerburgaz City Forest, as well as nearly 1,000 other important locations. With the new works of IBB, the length of common broadband (fiber optics) infrastructure in Istanbul has increased to 3,862 km. The works carried out by ISTTELKOM AS, the telecommunication subsidiary of IBB, continue uninterruptedly in Bakirkoy, Buyukcekmece, Gaziosmanpasa and Beylikduzu districts.
Based on the Information Technologies and Communications Authority (BTK) data for the third quarter of 2021, fiber optics cable length is 455 thousand 219 km in Turkey and 60 thousand 386 km in Istanbul.