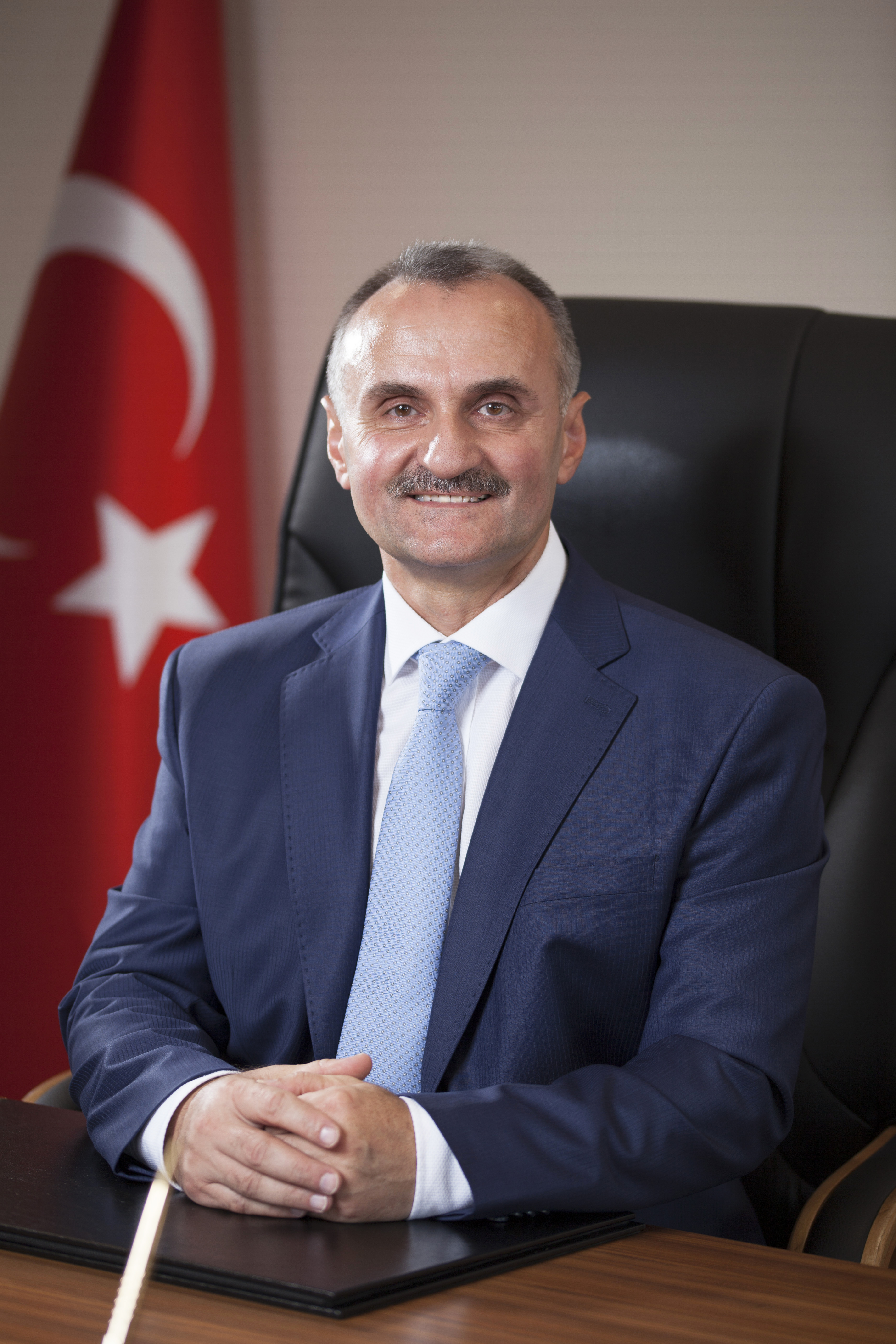 Yusuf KOTİL
GENERAL MANAGER OF İSTTELKOM INC.
We work together under the leadership of Istanbul metropolitan municipality (IBB) to carry Istanbul, the meeting point of Civilizations, one of the most important metropolises in the world.
The main source of Information Society is information technologies. Information and Communication Technologies sector is directly related to the development of countries, affecting all the industries in an economy, productivity enhancing and facilitator, leading to an important role in opening the way for increased competitiveness. Productivity and innovation are the main elements of growth in the world where information is important from the industrial society to the information society where information is important. 21. the locomotive of the century is the way to provide fast and high quality internet service that will enable access to information and has an effective telecommunication infrastructure.
In this context, İSTTELKOM aims to facilitate the city life by providing the needs of the public and private sector in the field of Information Technologies and communication with a social responsibility at national and international standards, respect for the environment and a sustainable innovative approach. İSTTELKOM will contribute to Istanbul's goal of a liveable world city and increase the quality of life of society; will meet the local and global needs of institutions and organizations in the field of information and communication in the most effective and reliable way, which was established as an independent operator under the name of Istanbul Elektronik Haberleşme ve Altyapı Hizmetleri San. ve Tic. AŞ.
Smart cities are defined as cities with an advanced urban information system, where citizens can benefit from all services through fixed or mobile systems, and built on an integrated information organization that provides information returns in all areas. The most important Pillar of this system is Information Technologies and communication channels. With innovative telecommunication systems developed by İSTTELKOM, all components that make up Smart cities are effectively used and thus the cities become more habitable for citizens.
Technological developments in the field of telecommunications in recent years lead to large increases in demand for voice, data and image services, and our daily lives require more and more information. The construction of broadband fibre infrastructure in order to achieve the 2023 targets is a key tool of economic growth and development for Istanbul and our country. The rapid establishment of these new lines is the most important precondition of the Interstate race and it is very important for Turkey to increase its competitive power at the international level and to enter the Turkish economy among the numbered economies.
İSTTELKOM plans to increase the availability and availability of high-speed broadband services, to have a communication infrastructure that the municipality can manage without any interruption to itself, such as effective and efficient management of the infrastructure in the city, a sustainable infrastructure usage model, and disaster management as in the developed cities.
More than one single infrastructure network in the same route has a negative impact on urban order and transportation, creating inefficiency in terms of total investment needs and service costs. At the same time, a disruption in critical infrastructure could lead to large-scale economic losses across the country, national security deficits and disruption of public order. With open, transparent and non-discriminatory access arrangements, both urban living and competitive fiber services are protected and help spread to large institutions and households in a short period of time.
İSTTELKOM wants to make active use of existing municipal assets in the field of information and communication technologies to form the backbone of sustainable broadband network architecture that can be used to secure against cyber attacks for organizations and organizations with Smart City vision. İSTTELKOM also attaches importance to "plant sharing' so that fiber infrastructure needed by the sector can be established more efficiently, quickly and efficiently. It aims to put an end to all the uncoated fiber infrastructure developments by pioneering the operators who want to make use of the fiber to be installed in the existing underground cable ducts and realizing new approaches in this area.
In addition to providing new fixed networks, leasing and facility sharing services for the expansion of broadband infrastructure, which is the basis of electronic communications services in Turkey, it offers solutions in Data Centre solutions, wireles services, IBB Wi-Fi service, Internet (IoT) services of objects, city furniture and Telecommunication Services.
İSTTELKOM works in global standards aiming to "excellence" with the management perspective of Smart cities in the field of information technologies and Communication; aims to realize the healthy development and growth of the expansion of the city's wide bandwidth fiber communication targets by becoming an important telecommunication company of Istanbul metropolitan municipality in order to provide secure, accessible, economical, fast and uninterrupted,
"Metropolitan thinks too big in communication.
The new Turkey's communication solution is getting stronger with İSTTELKOM."